Main applications of SPILLO-PBSS to the drug R&D process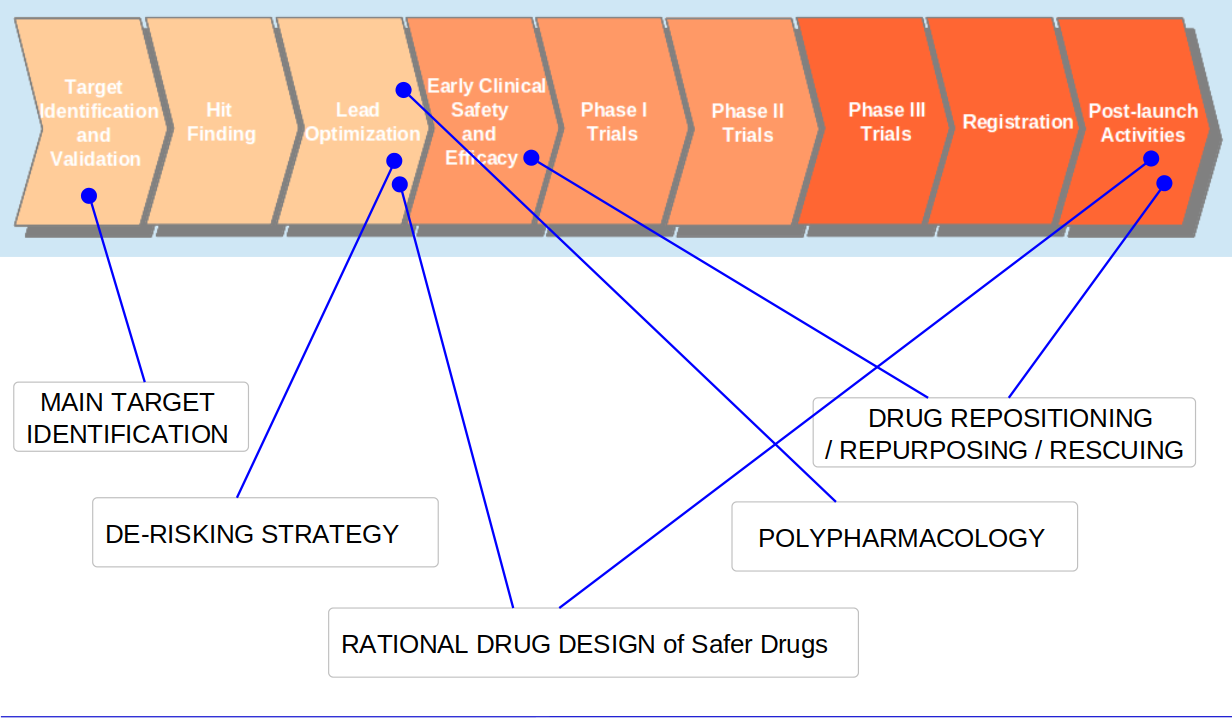 DE-RISKING STRATEGY
SPILLO-PBSS can predict off-target proteins responsible for side-effects with the aim of selecting safer compounds with higher probability of success (attrition rate reduction).
RATIONAL DRUG DESIGN of SAFER DRUGS
SPILLO-PBSS can clarify side-effects at biomolecular level, while providing structural information useful for rational drug design (RDD) of safer drugs (i.e., with smaller binding affinity for the off-targets, while preserving the favorable binding affinity for the main target).
POLYPHARMACOLOGY
SPILLO-PBSS can identify off-target proteins responsible for additional positive effects of the therapeutic agents, with the aim of selecting those compounds able to interfere with multiple targets of the same pathological network. Read more >>
DRUG REPOSITIONING / REPURPOSING / RESCUING
SPILLO-PBSS can discover unknown off-target proteins involved in pathological networks different from that of the main target, thus providing the opportunity for using known compounds for new indications.
MAIN TARGET IDENTIFICATION
SPILLO-PBSS can identify the primary target of a compound of which the pharmacological activity is known, but the target to which such effect is due is still unknown.